Hat Tray Speaker Enclosure
$

350.00 Sold Out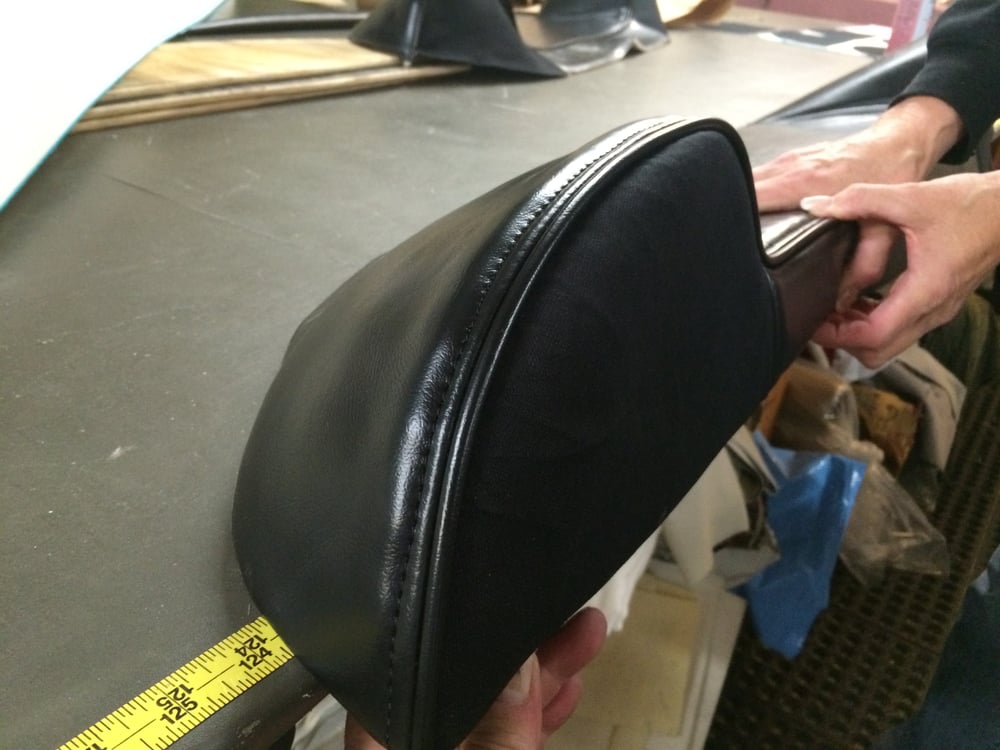 BEFORE purchasing, email me through the contact page to talk about speaker options.
___________________________________________________
Two layer Fiberglass with a 1/4" plywood base.
Includes securing hardware.
Upholstery will be a black, marine grade vinyl, with grill cloth over the speaker locations and an automotive grade felt base cover.
4" round, 4x6 oval, or 4x6 plate speakers mount inside the enclosure for a clean finish.
To install this unit, you must pull the back seat. It fits like.. like a finger in a glove, particularly once the seat back is reinstalled.
Also, for liability reasons, I must let you know that there are two hex head lag bolts in the box. These are for securing the enclosure in its place. There are preexisting holes in the underside of the hat tray. Push the enclosure forward, snug against the seat back and mark the locations on the underside of the enclosure. Remove the enclosure and carefully drill 1/8" holes for the bolts, reinstall the enclosure into the car and run the bolts into the pre-drilled holes.
This item requires 4-6 weeks for delivery, due to the fact that all products are made to order and the steps involved to complete.
Ships in a double boxed, 50x9x9 package.
____________________________________________________
BEFORE purchasing, email me through the contact page to talk about speaker options. Or directly at [email protected]